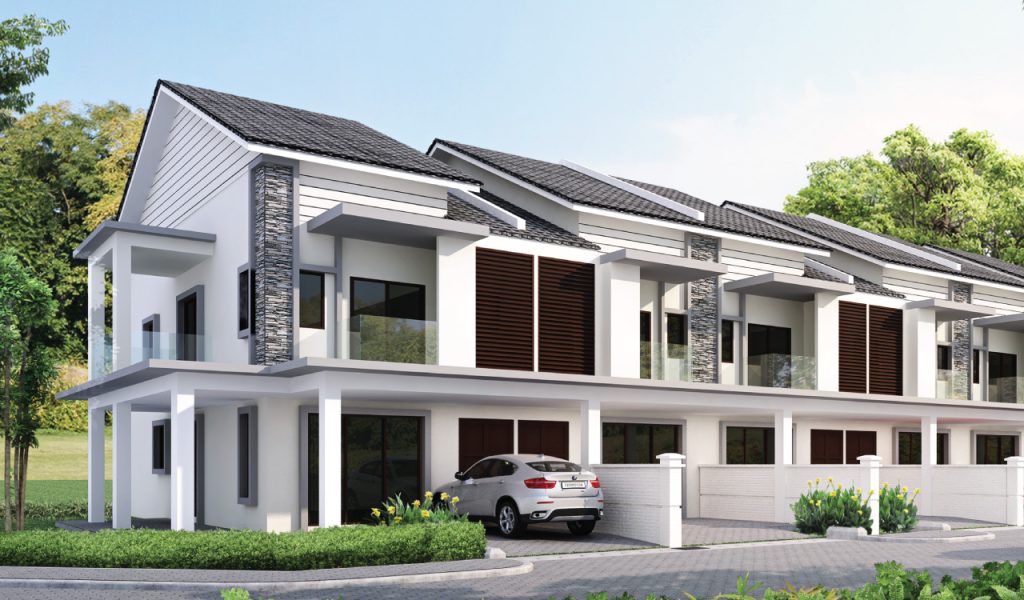 Sanctuary Gardens
Perak Property Times took the opportunity to visit one of P.K LEE SDN. BHD.'s latest development project, known as Sanctuary Gardens that is located at Lembah Perpaduan Damai, just right next to The Haven condominiums at Tambun, Perak. The latest guarded development by the veteran developer with decades of development experience in Ipoh is a splendid one, featuring scenic views of limestone hills that are approximately 400 million years old. The development project consists of two phases; Phase 1 consisting of two types of Double Storey Terraces known as Clover and Daisy Terrace Houses, and Phase 2 consisting of another two types of Double Storey Terrace Houses known as Aster and Bluebell.
The almost completed 42 units of Daisy Terrace Houses has a land area of 20′ X 60′ while the 44 units of Clover Terrace Houses has a land area of 20′ X 65′.
Both are fitted with good quality finishes and possess a good deal of added perks including a renovation free design concept, 3 phase electrical system, and termite control warranty.
Scenic Views & Strategic Location with Greeneries
Should you drive to the site, you will pass through a road that is fully planted with natural trees, before arriving at the site. The surroundings are filled with mountains of over 400 million years old, which complements the development site. It is in the city, but features a clean fresh air with lush greeneries in the surroundings. One can enjoy the beauty of the nature right in their homes. Besides, the development site is not located too near to the mountains, hence provide a good view of the mountains in the vicinity.
The property is also located at a good location, off the main Tambun Road that links the project to a variety of establishments such as Giant Supermarket, Sunway City Commercial Centre, Lost World of Tambun and the Hotsprings Retreat. More over, the project is only 10 to 15 minutes away from Kinta City Shopping centre, Tesco hypermarket and Ipoh Garden Commercial Centre.
World Class Roofing: Excellent Roof Tiles, Extra Protective Layers and Premium Roofing Systems for Cooling, Durability & Value Retention
A must mention attribute of the development project is it's good quality roof finishes which features Braas Monier® Tiles. Sanctuary Gardens utilizes the imported high quality roof tiles from Braas Monier®, a world leading roof tiles and systems manufacturer for both Daisy and Clover Terrace Houses. The Monier® Mineral Roof tiles are premium tiles made of materials from nature; sand, water, clay, limestone and natural pigments, making them stronger and durable. The roof tiles possess high resistance against fungal growth and efflorescence (formation of unwanted white coatings). It is also self-cleaning and dust proof for convenience and durability. More over, the roof tiles used in Sanctuary Gardens also have multiple layers of excellent coating adhesion, high resistance to UV rays and heat, as well as made with eco-friendly technology. Its ridges are also fitted with Monier®'s Compactroll®, a breathable but waterproof dry fix layer that significantly contributes to a cooler indoor environment.
As compared to the usual roofing systems by most developers where only roofing tiles were laid, Sanctuary Gardens provides an additional layer of protection known as Radenshield® by Monier®, a high performance radiant barrier made of highly reflective aluminum or metalized surface which helps to cool the houses of Sanctuary Gardens. Its carrier material is a synthetic and non-porous woven fabric that ensures high tensile strength, high tear-resistance and durability even in damp and humid conditions. It also acts as an effective moisture to prevent leakages from a damaged roof.
With this roof cooling system and protective layer, you can be rest assured that your house under this project will have a much longer lifespan and prolonged obsolescence for high value retention!
Ergonomically Designed Space

Despite being a terrace house, this development project offers the comfort of detached houses alike due to its ergonomically designed space. Should you enter either one of these premium terrace houses, you will notice the wide hallway of the house, overlooking the living room towards the dining hall, before meeting the dry and wet kitchen that is separated by a nice wooden themed wall. As compared to many projects where the staircases are narrow, steep and difficult to access, the project's staircase are wide and convenient to access, making it suitable for both the elderly and young alike. It feels as if you are walking up instead of climbing the stairs. More over, the stairs are also fitted with good quality tiles. In terms of its accommodation, a typical unit of the terrace house has 4 Bedrooms including the Master Bedroom, wet and dry kitchen, dining hall, living room, utility room, three bathrooms and a landing hall at the upper floor. All in all, a typical unit has a build up area of 1,930 sq ft for a Clover Terrace House and 1,735 sq ft for a Daisy Terrace House.
High Quality Floor Tiles & Sanitary Fittings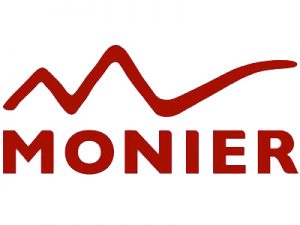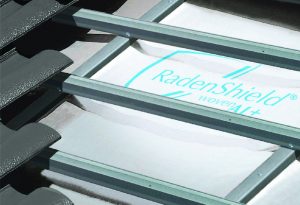 All of Sanctuary Gardens' Houses uses good quality porcelain tiles known as "Estilo" under the brand of Niro-Granite while the exterior portion of the houses are of White Horse ceramic tiles. The porcelain polished Estilo tile design is everlasting and possesses high durability for comfort and easy maintenance.
As for the sanitary ware and bathroom fittings, Sanctuary Gardens adopted Orin Brand for its water closets, basins, faucets and fittings. Orin brand is a niche brand for bathroom wares and fittings due to its unique European design and durability in the products. All in all, Sanctuary Gardens features much good quality interior and exterior furnishes for a renovation free, comfortable and stylish ownership.
High Capital Appreciation Potential
The location of the property offers not just an excellent choice for own occupation, but a lucrative investment opportunity as well. The project is in close range to a myriad of tourist centric spots such as the Hotsprings Retreat and Lost World of Tambun. One can rent the terrace out for visitors, tourists and even locals for investment purpose. The development project, which is near to the Lost World of Tambun and Hotsprings Retreat had great opportunities for capital appreciation and an alternative choice for investment as during public holidays or celebrations, many of the houses were rented out to local's relatives and tourists alike. Youths and teenagers who frequented the Lost World theme parks loved to book houses that are comfortable and near. Besides, there is a lot of catchment areas near to convenient establishments such as Giant Supermarket, Starbucks, Maybank and McDonalds. There is also many future development land zoned for mixed commercial use in near proximity to Sanctuary Gardens. Additional catchment areas will soon bloom nearby, which will eventually boost the prices of property in the surroundings.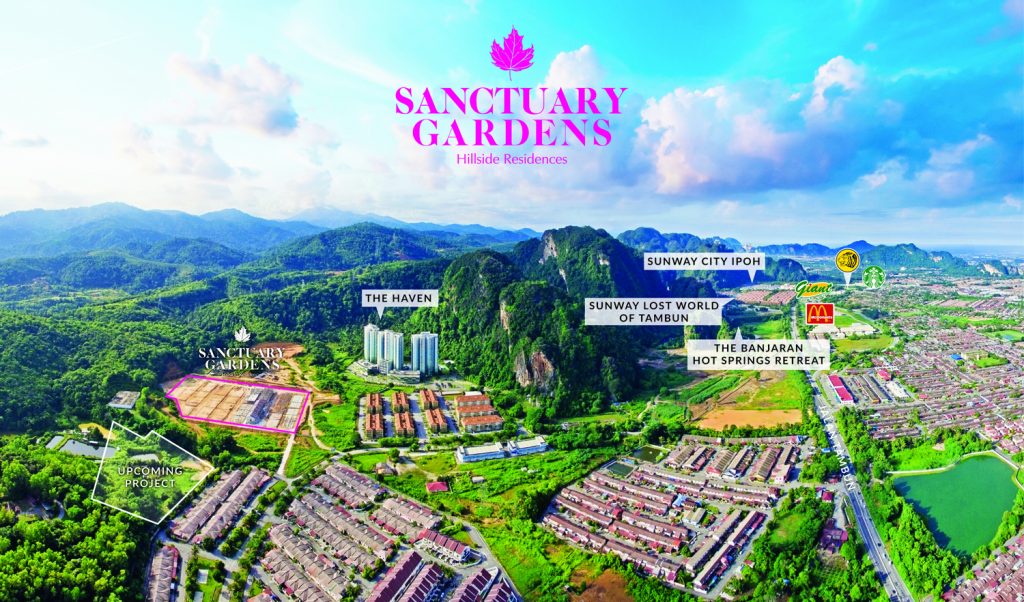 This article is contributed by Property Times based on findings from the developer. To know more about this project and its latest price offers, call PK LEE Sdn Bhd at +605-2531588      
P.K LEE SDN BHD
No 108, Jalan Theatre, 30300 Ipoh, Perak
+605-255 3180  
CLICK TO GET FREE INFORMATION PERTAINING TO THIS PROJECT NOW