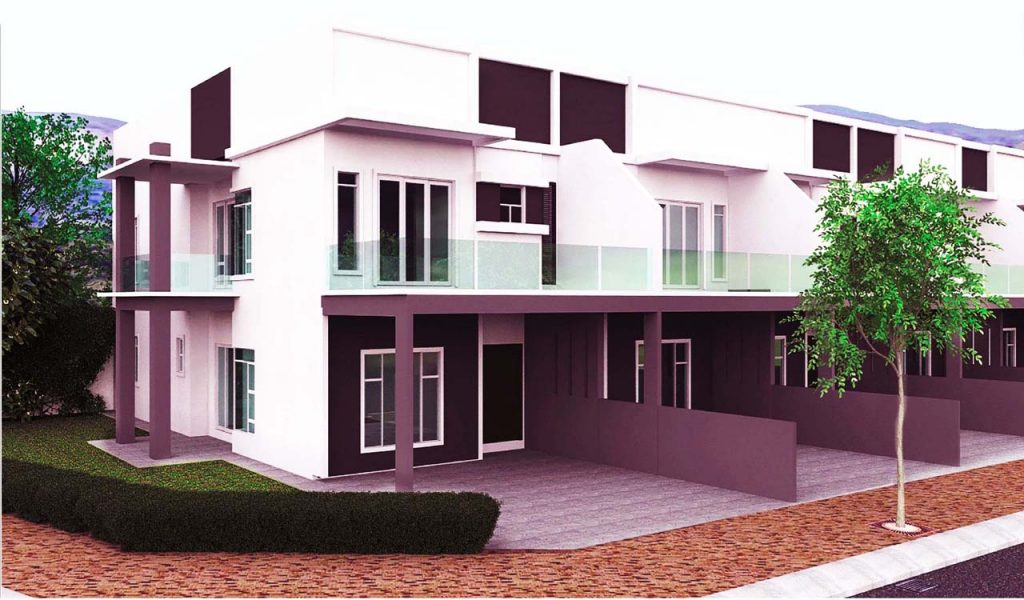 Perak Property Times recently visited an on-going development project by Syarikat Pembinaan Amazy Sdn Bhd which is managed by Kemajuan Emax Sdn Bhd, a reputable real estate developer in Perak with over 30 years of development experience. One of their projects, known as the Seri Garden Residences, is one of the very few affordable premium residential projects in Ipoh, Perak. It features 18 units of 2 Story Link Homes, a completed boutique bungalow, and two semi-detached houses, all with a massive buildup area of good quality finishes, and hence, rendering the project of a premium, but affordable status.
Convenient Gated & Guarded Community
The residential project boasts a high secured compound, with gated and guarded facilities, as well as 24 hour security guard patrolling. There is CCTV surveillance installed at strategic areas, allowing residents to have the comforts at home while enjoying assured safety. There is also a jogging track and playgrounds. Moreover, every house is fitted and installed with their own personal home alarm and auto gate system, which when activated will alert the security guards in a niche of time. The developer is very hands-on to ensure the safety and comfort of the residents of the development.
Good Catchment Areas
Located at Taman Perpaduan Mulia, it is surrounded by a variety of catchment areas including new and mature establishments. It takes less than a 10 minutes' drive to AEON Shopping Centre, Giant Supermarket, Tesco, and a variety of commercial establishments at Ipoh Garden East. Bordering just Bercham to the North, Bandar Baru Tambun to the South, and Sunway City to the South East, the residential project is located in a strategic location, gauging easy access to nearby commercial and economic establishments. It is likely that the values of properties in this area will increase over time.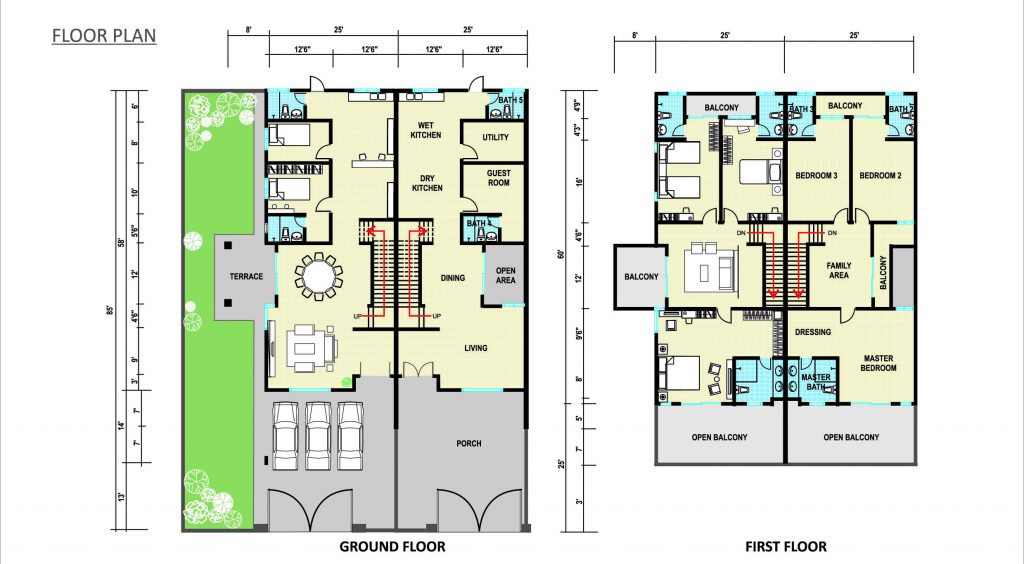 Spacious Design & Multipurpose Functions
Seri Garden Residences also features a car porch which could fit at least three cars, a living room, dining room, a Master Bedroom at the first floor, three Additional Bedrooms, Utility Room, Dry Kitchen, Wet Kitchen, and five ergonomically positioned Bathrooms with balcony. This is similar to a Semi-Detached house's specifications. There is also a landing family hall at the first floor, which encourages the ventilation of air of the overall building. Due to the numerous bedrooms, you can conduct your family planning easier, and allocate rooms appropriately. This is a growing concern for many families especially where as population grows, real estate is getting more expensive and this residential project which offers 4 rooms is indeed a worthwhile project.
Environmentally Friendly Technological Features
The developer offers a pretty lucrative deal of features for purchasers which include environmentally friendly water Filtration System and a Solar Heater. This is not something that property developers would usually provide. According to Green Power Technology (UK), heating water is very expensive as it requires a huge amount of energy. It is believed that 18% of domestic energy is used to heat water. However, many people still heat their water using electricity which is the most expensive way to heat water. Solar water heating systems are a great way to reduce energy costs associated with heating water. In the case of solar thermal panels, the sun's energy is used to heat water which is stored in a hot water tank and drawn on when required. You could even save costs on the electricity and enjoy warm water throughout the year without bearing any showering pump costs.
Conclusion
In conclusion, the project is indeed a worthy mention as it features a guarded and gated community for safety, state of the art security systems, spacious design with numerous accommodation provisions for bigger family planning and comes with environmentally friendly technological features.
SYARIKAT PEMBINAAN AMAZY SDN BHD
No 129, Jalan Sultan Abdul Jalil,
30450 Ipoh Perak
Tel : +605-255 8801
Fax : +605-255 8453
Email : kemajuanemax@gmail.com
CLICK TO GET FREE INFORMATION PERTAINING TO THIS PROJECT NOW